Skip to Content
High-Quality Teeth Inlays in White Marsh, MD
Similar to more well-known fillings, inlays and onlays serve to fill unsightly cavities. Unlike fillings, however, inlays are pre-molded to the shape of your tooth and the cavity itself without extending over the surface. Onlays similarly repair and protect teeth damaged by decay, but extend past the cavity itself to cover the chewing surface, or cusp, of the affected tooth. Today, both treatments are typically completed using a ceramic or porcelain material, and when combined with the custom-molded shape, are nearly indistinguishable from a natural tooth.
White Marsh Dental Group is dedicated to providing restorative treatments, such as inlays and onlays, to restore confidence in your appearance and keep your teeth healthy. We're proud to bring over 10 years of experience in providing bright smiles and positive dental experiences to Baltimore County, with offices in White Marsh and Nottingham.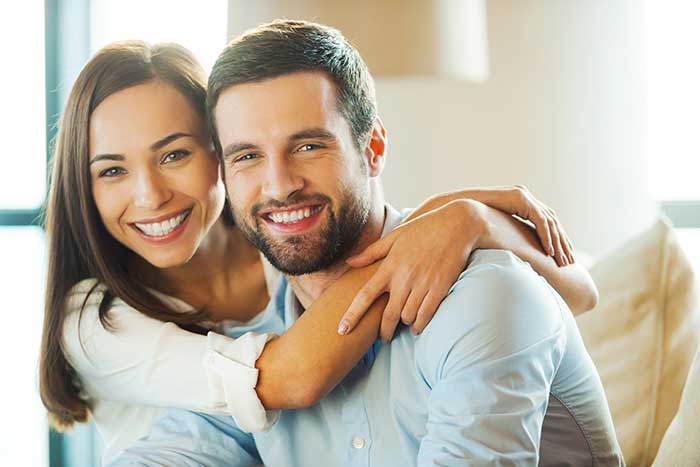 What Are the Benefits of Teeth Inlays and Onlays?
Between fillings, inlays, onlays, and crowns, it can be difficult to know which treatment option is the best fit for your situation. When you come in for a comprehensive consultation, our knowledgeable dental professional will assess the current condition of your teeth and discuss the pros and cons of the options available to you. White Marsh Dental Group is most likely to recommend inlays and onlays for teeth that have experienced damage too significant for a filling, but not extreme enough to warrant a crown. There are many benefits to inlays and onlays.
Durability: Porcelain and ceramic inlays and onlays are durable enough to last for 30 years.
Increased protection of natural tooth: As a restorative treatment, inlays and onlays leave the majority of your natural tooth intact.
Better fit: While fillings are prone to expanding and contracting, which can lead to damage over time, the customized nature offered by inlays and onlays provides a more secure fit.
Natural appearance: The materials used mimic the natural color of your teeth and are more resistant to staining and discoloration than other treatment options.
Better hygiene: The customized fit of teeth inlays and onlays leads to easier cleaning and minimizes the opportunity for bacteria to enter the tooth.
Should you have any questions or comments about the procedure, our helpful staff is always standing by to assist you and alleviate any potential concerns you may have.
Your Source for Outstanding Dentistry
White Marsh Dental Group is dedicated to your comfort and satisfaction. We understand that the dentist chair is not everyone's favorite place to be, and strive to provide a calming, compassionate environment that reduces your anxiety and leads to a satisfying, positive experience. Whether you're coming in for the application of tooth inlays, onlays, or a run-of-the-mill cleaning, our staff puts your needs first and ensures that you leave our office with a smile on your face.
Schedule Your Free Consultation Today!